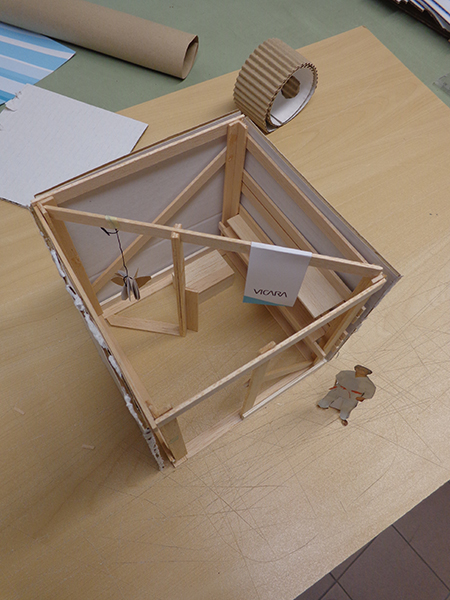 VICARA at Maison&Objet
Paris, 2015

The area available was a 3x3x3 meters cube located in-between other stands with only one side facing the corridor of the fair.

The exposed wood structure with very dissonant lines is a way to expand the space creating different dimensions as you move and look at it from different directions. The same space expansion was also achieved by exposing the cement floor and using rough detailing giving it the appearance of an empty lot.

The whole stand was shaped to accommodate the specific objects of the brand, aiming to value the qualities in each of them.